Sand & Refinish
One of our most popular services is refinishing. Refinishing a floor allows you to make repairs, remove scratches and change the floor color for much less than it costs to replace the floor. It involves sanding the wood bare to remove the existing finish & stain. Gaps between boards are filled using a filler and then buffed in preparation for the finish.
Once finished, shoe molding is installed around the periphery of the rooms. Call us at (713) 703-7673 to schedule an appointment where we walk your floor, understand your needs and discuss the benefits of each option.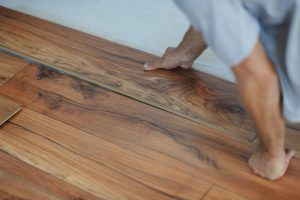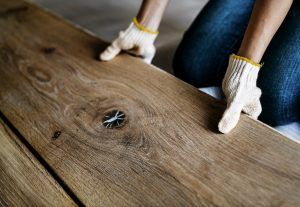 Installation
The process of installing a new floor in your home is not straightforward. After the existing floor is removed, the subfloor is leveled and if applicable, a moisture barrier is applied. Afterwards, a Tile, Solid Hardwood, Engineered Hardwood, Carpet, Vinyl plank or laminate is installed. With most of these options, shoe molding is installed around the periphery of the rooms. Call us at (713) 703-7673  to discuss both flooring & installation options.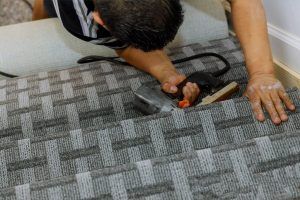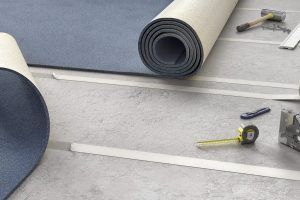 Carpet
Carpets are known for their comfort and warmth. They come in a number of different materials, weaves and designs. We work with leading carpet manufacturers to offer you a broad selection at various price points.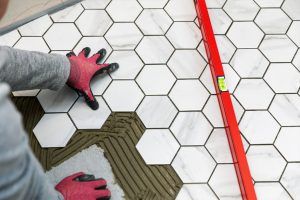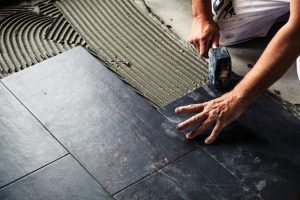 Tile
Install beautiful tile in your home. We work with leading suppliers to offer you a broad selection of materials, finishes & designs.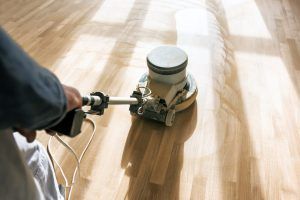 Screen & Coat
A refresh of the floors. A new coat of polyurethane is applied to the floors; the floor color stays the same. This process removes light scratches and brings back a floor's luster. It is relatively fast and inexpensive. It works on floors that currently have a polyurethane finish in okay shape. It does not address deep scratches, scuffs, loss of stain, damage etc. When completed, the floor looks much better than it did before, allowing you to enjoy the beauty of your floors once more. Call us at (713) 703-7673 to schedule a time for us to look over your floors together.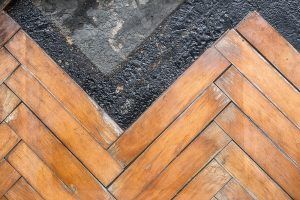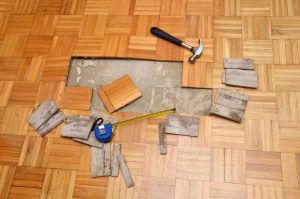 Repairs
Floors can be damaged over their life. Depending on the existing flooring, availability of replacement boards and the nature of the damage, we may be able to repair the floors. The nature of the repair oftentimes involves removing & replacing the damaged area. The ease of a repair depends on the damage, material and location. Our skilled techs can oftentimes repair damaged floors, allowing you to live comfortably on them for years. Schedule an appointment at (713) 703-7673 for us to come out and look the damage and see what we can do.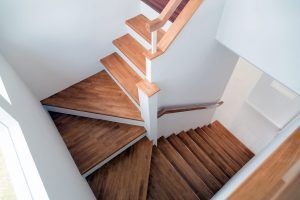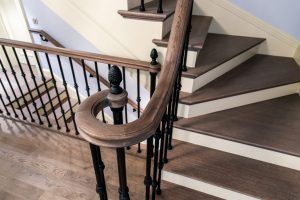 Stairs
Want to add a dramatic touch to your entryway and home, your stairs can be updated to change the way your home looks and feels. Starting with new carpet to installing solid wood treads that match the wooden handrail updated with metal balusters. There is a lot that can be done. Call us at (713) 703-7673 to find a date & time for us to explore some of those options.