Joe Hardwood Floors is a Houston based flooring company.
We specialize in hardwood flooring as well as carpet, tile and luxury vinyl. Professionalism, product knowledge and value is why you should work with us. Founded in 1998, Joe Hardwood Floors has provided thousands of homeowners like yourself with beauty, quality and luxury.
Beyond installing & refinishing solid wood we work with prefinished solid & engineered wood, laminates, luxury vinyl, porcelain & ceramic tile and carpets. New floors allow you to select the color, shine, width, grade and construction of the flooring.
Existing solid hardwood floors can be refreshed with a screen & coat or brought back to life through a refinish. To provide you with options, we offer the standard oil based polyurethane as well as work with many European products including Bona, Woca, Rubio Monocoat and Loba.
Our experience with a wide range of products means your floors reflect your tastes, providing your home with style, elegance and durability. Please call us at (713) 703-7673 to talk about your floors.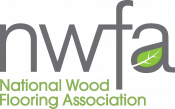 Testimonials
We just bought a house and wanted to get our floors re-done, and we're so happy we went with Joe Hardwood Floors. They're as professional as you can get, but they're also extremely affordable. We were able to get an estimate immediately, and they finished the job when they said they would. Also, they are very good at communicating with me on everything that was going on, and I could not be happier.
I highly recommend them!!!
- Julia W.
Great work! They showed when they said they would, were very professional and cleaned up very nicely. We never knew they were there except we had a new floor when we came back. The price was also very competitive. It wasn't the cheapest but it was competitive and I felt like I got a great value.
- Gavin D.
These guys are quick to give a quote (and very detailed quote) and are more than willing to answer any/all your questions. I had to have my wood floors recoated and had to have this done while out of town. I didn't have to worry about them working with the building's management -- they took care of that all on their own and made the process easy. Not only did they give me a fair quote, but they updated me throughout the process and had a quick turnaround recoating the unit. Not to mention -- they did a great job! An excellent company that I would recommend to anyone in the Houston area.
- John T.
Joe hardwood floors is my go-to company when I need the original 1938 hardwoods of my apartment complex refinished. They take great care in honoring the age and originality of our flooring. Their prices are reasonable and their work shows craftsmanship and experience. There was a small hiccup on our most recent job that was quickly remedied and resolved without question or issue. If you're familiar with construction and remodeling you know unexpected issues can and will arise, but the manner in which Joes responded and dealt with the problem is exactly what I expect out of a subcontractor. Will absolutely hire again and will refer them to clients.
- Hannah G.
Joe Hardwood Floors was picked because they were so highly rated. They came in and removed my old engineered floors and replaced them with quality hardwoods. They sanded and stained them to my color selection. The process was quick and headache free. I would use them again. There is a reason they are so highly rated.
- Bryan H.